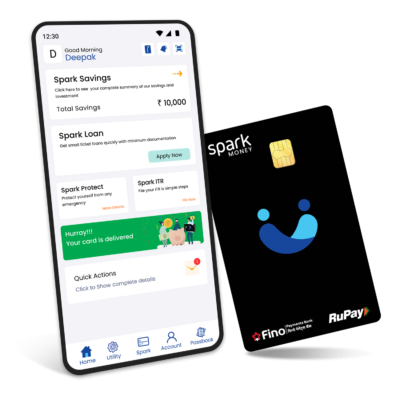 Spark Money - All in one account
By Dvara Money
Employee well-being is at the heart of a great organisation, and that is what differentiates the great from the good. Helping you along this journey is our tailored offering that provides a truly technology-first digital experience that enables your employees' financial freedom and well-being.
By enabling your employees to take charge of their financial journey, beginning with a zero-balance account to offering a multitude of investment, credit facilitation, and saving options, Spark Money opens new possibilities that help your employees achieve their financial goals and work towards their aspirations.
Spark Money is a simple, secure and trusted financial partner that caters to every financial need of your employees.